Comfortable Living, Privacy and Security
At Plum Creek, each apartment becomes home to our residesnts. We recognize the need for personal expression and individuality. Each resident provides his or her own furniture and personal accessories for their space.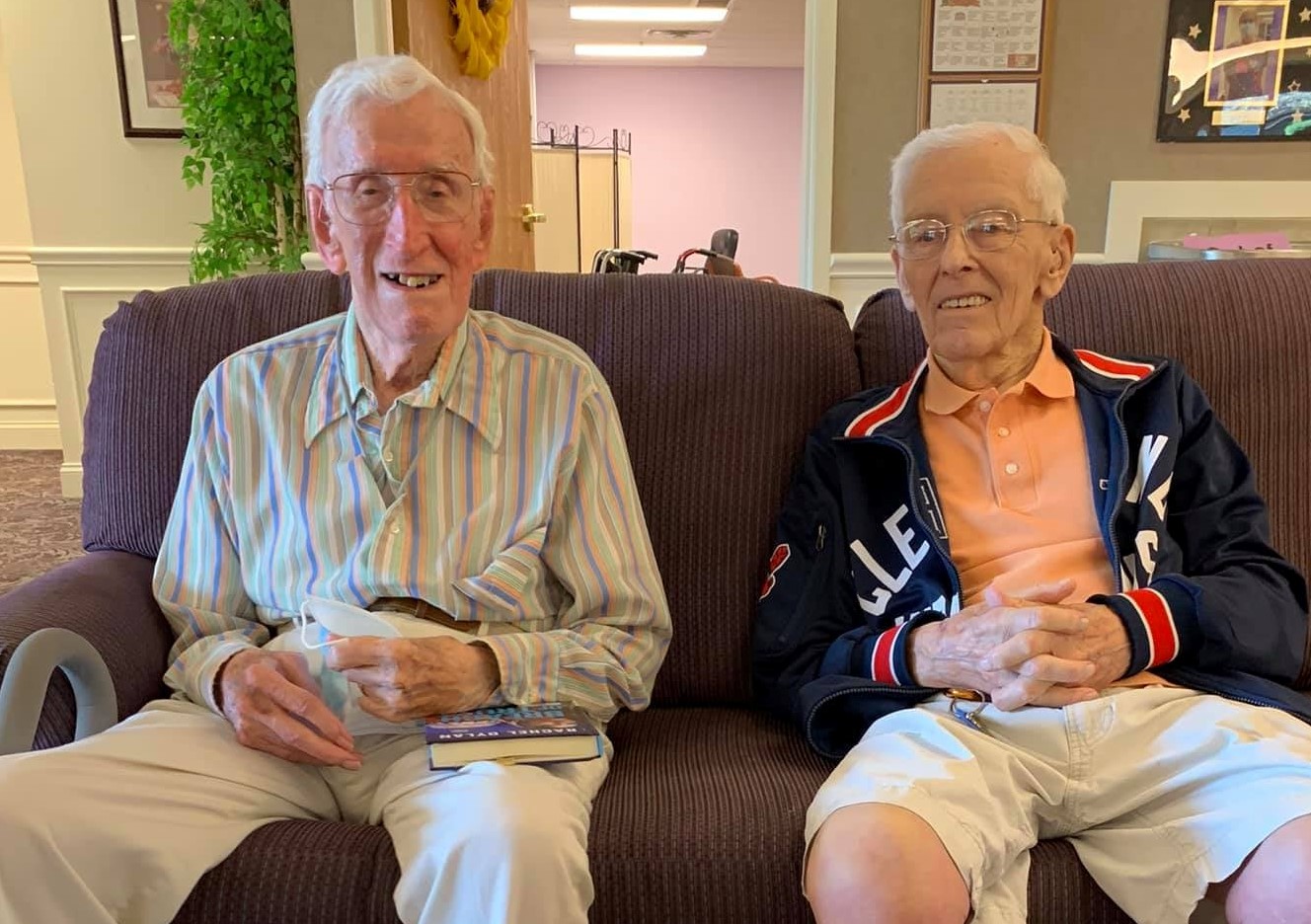 Furnished suites are available for respite stays of 30 days or less. The individual will experience the lifestyle, comfort, and services offered at Plum Creek.
Comfort
Each apartment is fully carpeted, and includes individual heaters/air conditioning units ensuring personal comfort.
Well-Being
To help ensure each residents maximum level of health, a licensed nurse and resident assistant are on duty 24 hours per day.
Safety
Call cords in both bathroom and living areas help ensure resident safety. Emergency exits are locked from outside and armed.
Housekeeping
At Plum Creek each suite is thoroughly cleaned on a weekly basis and is deep cleaned on a yearly basis! Trash is emptied daily.
Kitchenettes
Plum Creek suites feature a kitchenette, which includes a microwave oven, small refrigerator, sink, and kitchen cabinets. The kitchenette is ideal for storing snacks, light foods, and favorite beverages in the privacy of their suite, while still enjoying 3 meals a day in our own dining room.
Maintenance
Plum Creek staff will perform routine maintenance with prompt attention to emergency maintenance issues. Please notify staff of personal requests for wall hangings, including pictures, clocks, and shelves. Any maintenance or repair on personal items are the responsibility of the resident.
Medication Administration
Residents may keep their own medications and self-administer their medications with their physicians written permission. All medications, prescription and over the counter medications, must be kept in a locked box in the resident's room. Should assistance with medication be needed for the health and safety of the resident the nurse will administer medications in accordance with Plum Creek's policy.
Bathrooms
Each suite offers a shower with handheld attachment, handrails, additional heating unit and specialized safety features. Residents with incontinence problems are accepted for residency as long as the incontinence can be managed. Residents must be compliant in wearing protection and accepting assistance from the staff. 
Laundry
Personal clothing is laundered on a weekly basis. Laundry will be collected by the staff and returned to the resident after laundering. All resident clothing is laundered separately. Clothing should be washable and permanent press. No wool items or dry-clean only. A resident laundry area is available for residents who may choose to do their own laundry. Bed linens for a twin size bed are provided by Plum Creek. The staff changes bed linens once a week. Towels are provided and are changed daily.
Supportive Services
Supportive services may include assisting with oxygen needs, providing special dietary services, or providing any services that require extra time daily from the staff.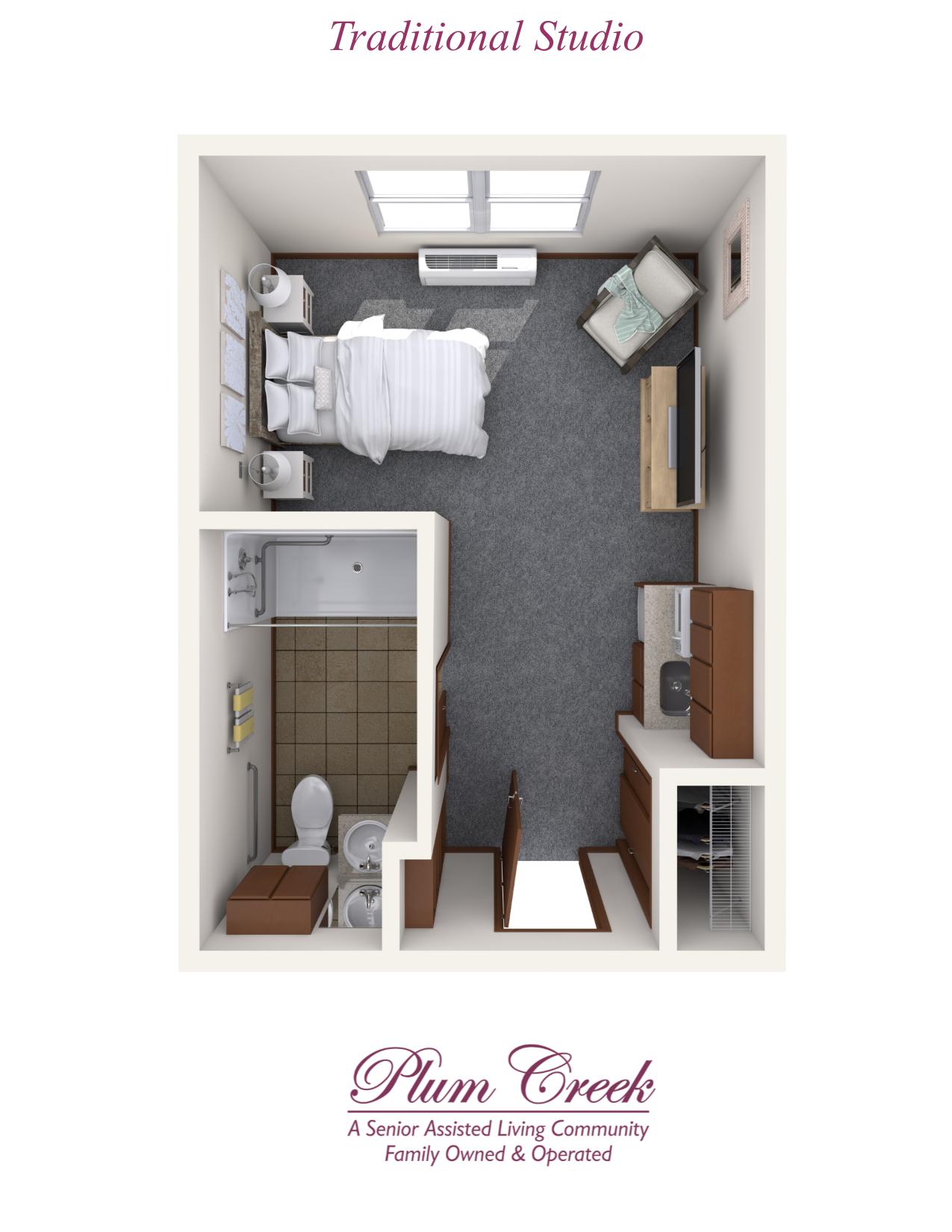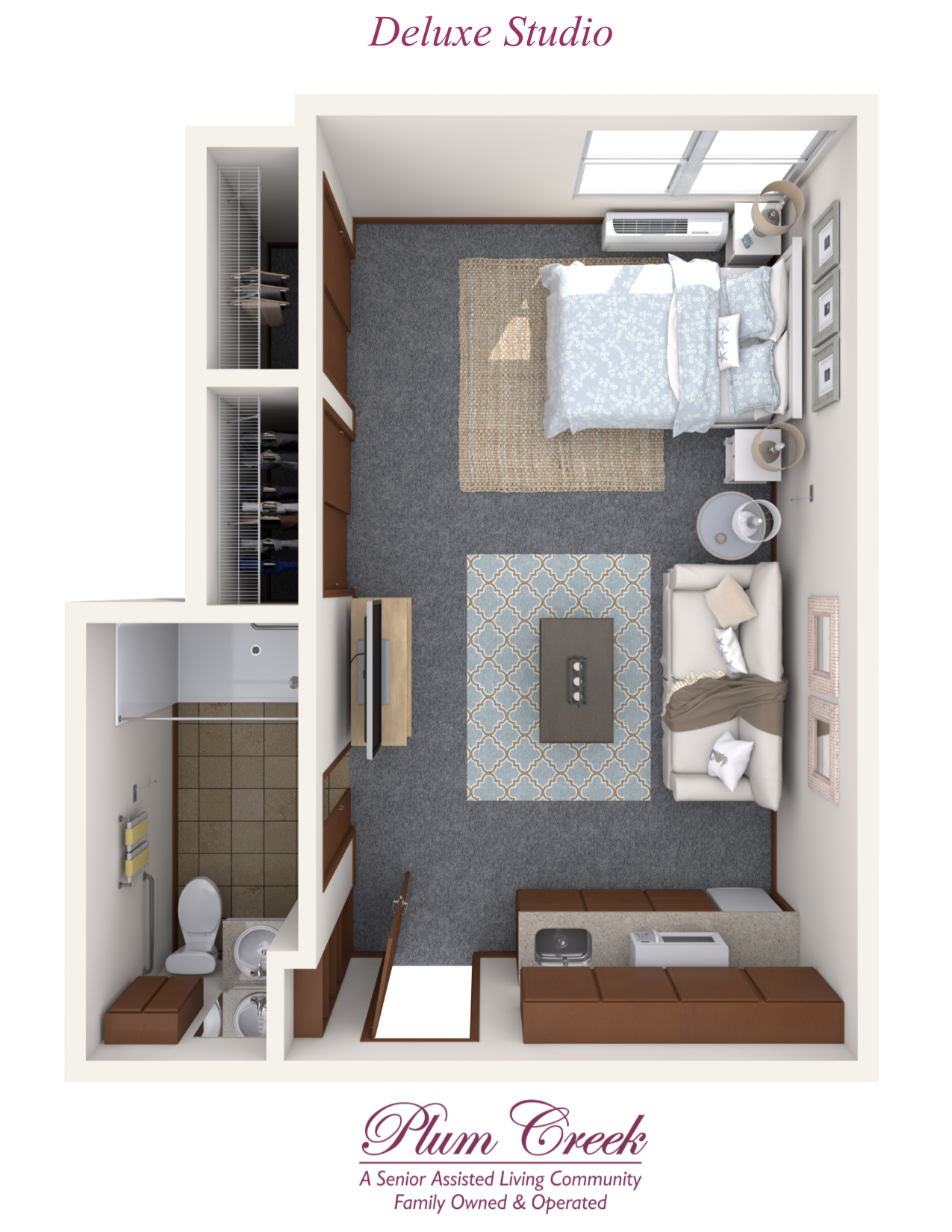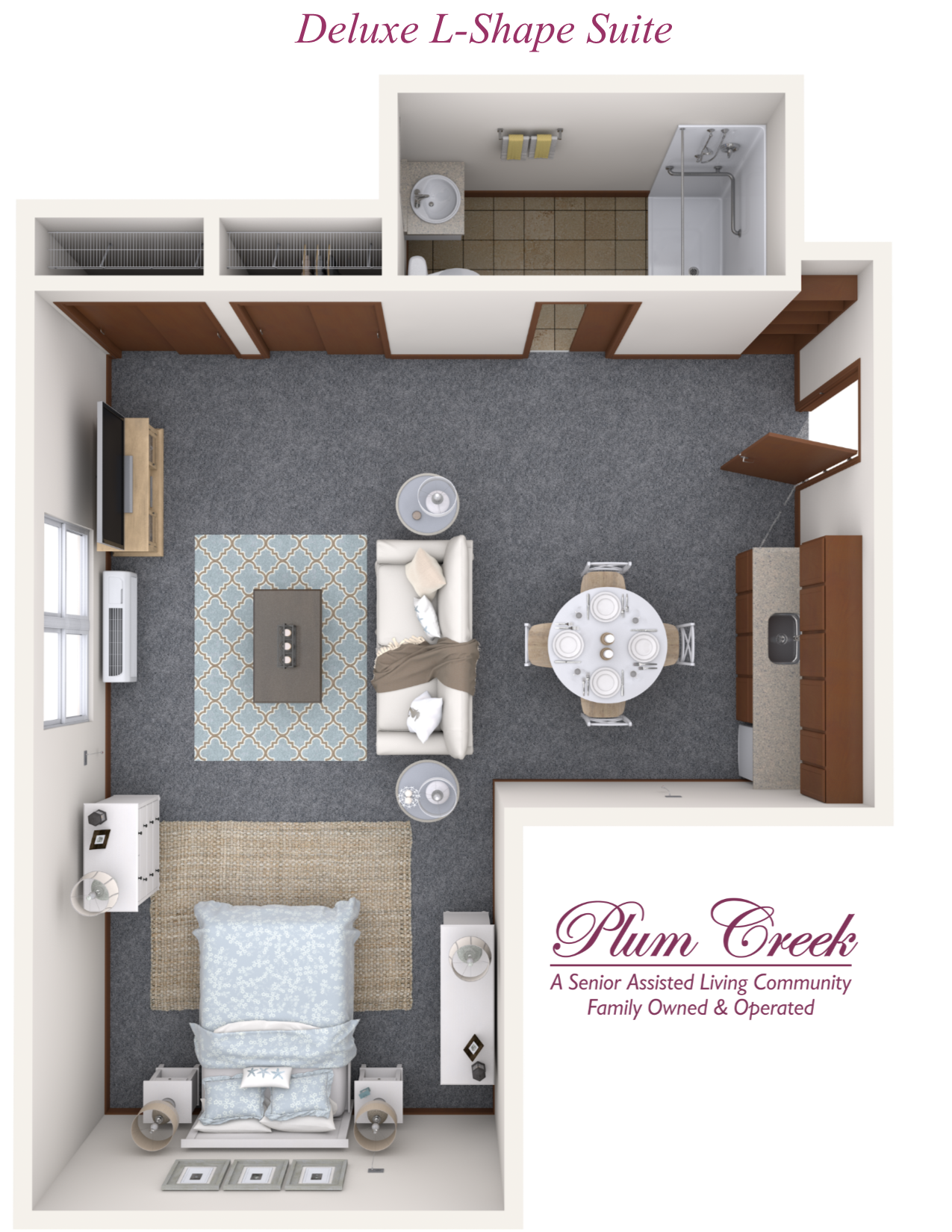 24 Hour on Duty in House Nursing

In House Doctor Visits

In Suite Security System

House Newspaper

Activity Center – Individual and Group Activities

Exercise Programs

Barber/Beauty Salon – On-Site, Full Service

Chapel for use by Residents, Family, and Clergy for Religious Services and Meditation

Community Room With Fireplace – Visit, Socialize, and Entertain

Corridor Living Rooms – Provides additional, convenient meeting areas and provides living space in resident corridors.

Library – An accessible area providing books of interest and offering a meeting place for various clubs and groups.

TV room – 65 Inch Television

Mail Room – Locked mailboxes serviced by the local post office.

Parking – No Charge

Private Dining Room

Security – Alarmed corridor doors; main door locked at dusk, phone system for 24/7 accessibility.

Transportation – Facility vehicle for scheduled community activities
Vehicle Accessed Portico – Main entrance is covered, providing protection from weather and convenient access.

Visiting Hours – No Restrictions

Whirlpool Spa – Easy access baths which provide therapeutic jets.

Beverage Station – For residents and families to enjoy a hot or cold beverage.

Smoke-free community!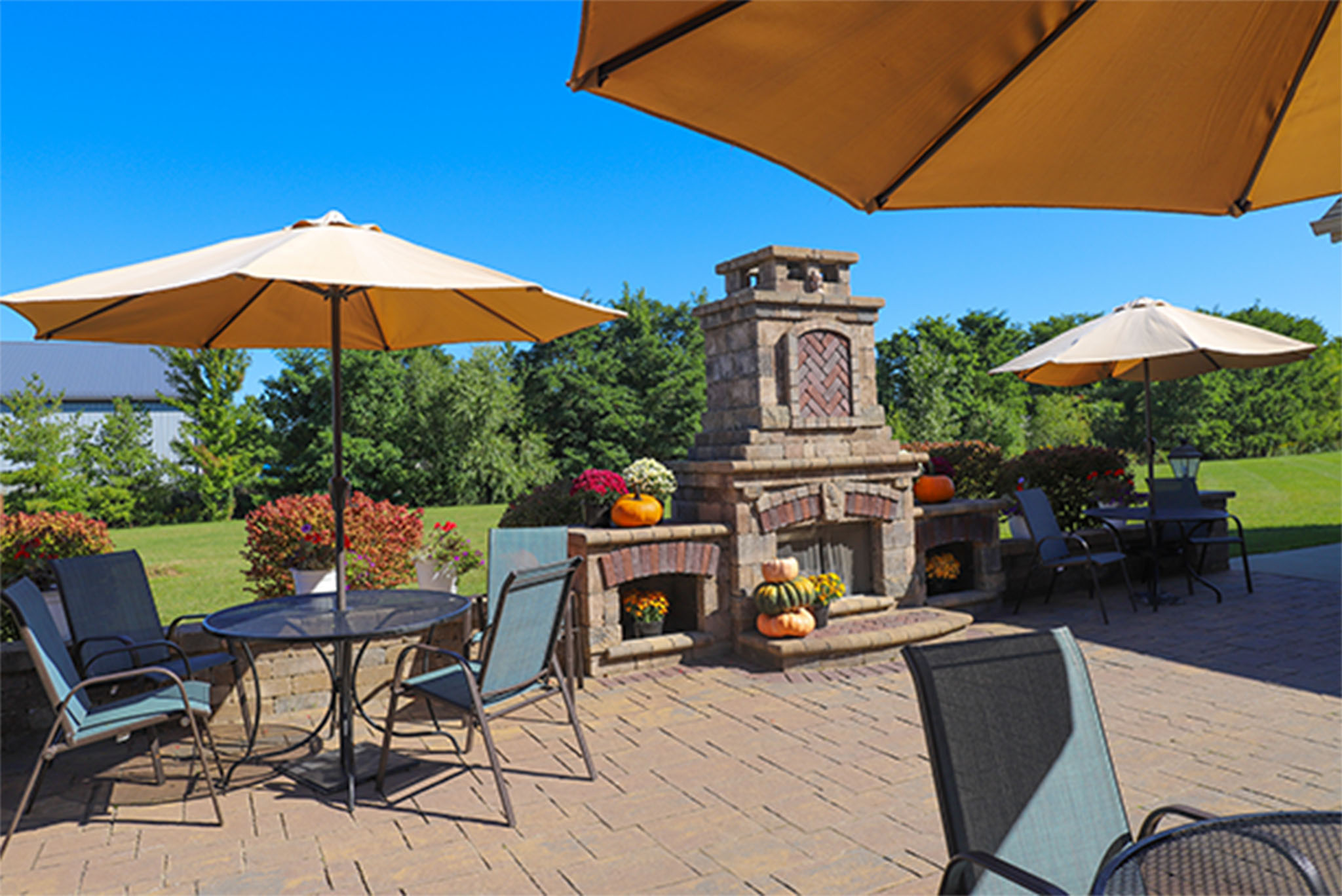 Breakfast: 8am to 9am      Lunch: 12pm-1pm      Dinner: 5pm to 6pm
Residents are welcomed in the dining room at any time during these hours and will be served by the dining room wait staff.
Private Dining Room
A beautiful, private dining room is available for resident and family use, free of charge. Reserve the private dining room for special occasions or dinners up to 12 people. 
Menus
Three daily meals are planned and reviewed as needed by a dietician. Meals are nutritional, well-balanced, and delicious! Menus are posted daily in the lobby.
Guests
Family and Friends are welcome to dine with residents for the cost of a guest meal.  Guest tables are reserved for residents and their company.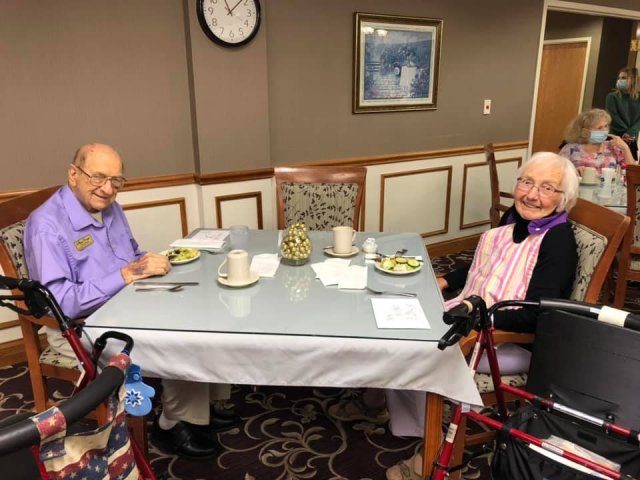 Visit Us
891 Marks Road
Brunswick, Ohio 44212
Email Us
contact@plumcreekseniorliving.com